What next
That's it! You've just learned how to start a website!
The cool thing about the process presented here is that you can do it all by yourself and don't have to hire anyone.
Creating a website with WordPress as your platform is the most budget-friendly solution available.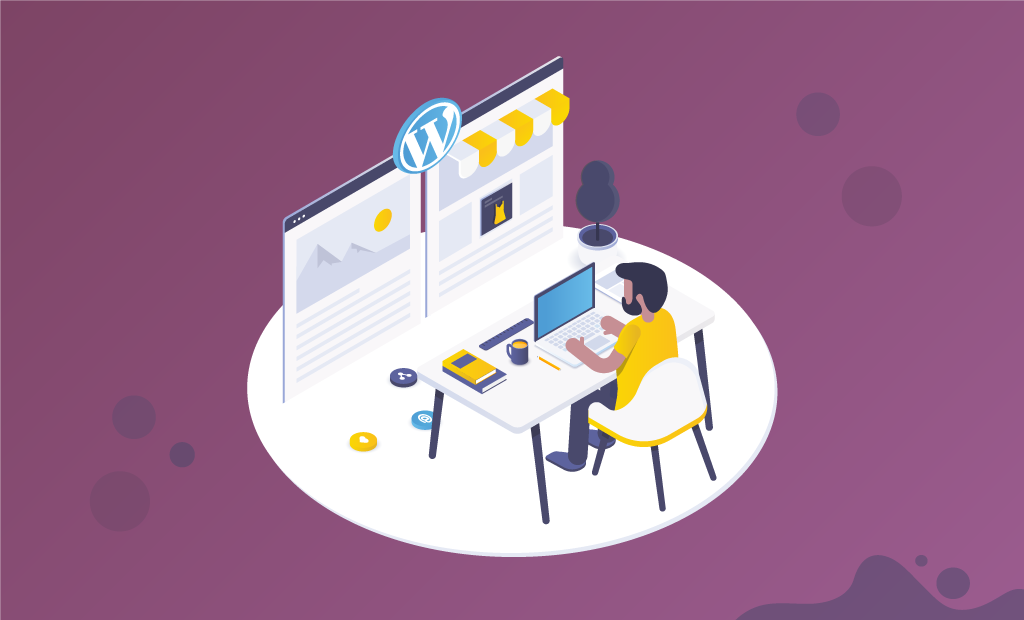 Types of Websites You Can Build with WordPress
You don't need any technical experience to create the website of your dreams using WordPress. It is not necessary to invest a lot of money to get your website up and operating. All you'll need is a web host like FastComet and some spare time. You can create about any form of website you can imagine. In this lesson, we'll cover a small portion of the types of websites that may be created with WordPress.
Personal Blogs Or Websites
In its early days, WordPress was mostly used for the creation of blogs. One of the main reasons to start developing WordPress was exactly to create an exceptional blogging platform. It's still the basic and most widely used type of website created via the content management system.
WordPress is now used on a much bigger scale, yet it continues to be a fantastic blogging platform, especially when compared to the most popular systems of its sort, such as Blogger, Joomla!, and Tumblr. Whether you want to build a personal or professional blog, WordPress provides more than enough functionality to ensure that you receive all you need. The CMS has come a long way since its inception. It comes with a plethora of themes and plugins that will assist you in optimizing your SEO while also allowing you to design your own unique blog.
When creating a new blog, remember that even good content will not be read if its headline is poor. Make sure that you take your time and capture your idea perfectly. Think about what people want to read about and how they most likely want it delivered. Include images and other types of media to make your content-rich, and use headings to mark all the sections of your article. Use SEO plugins like Yoast to help you properly take care of all your posts.
Business Websites
Because of the wide variety of themes that WordPress offers, it's used by many global and big regional brands all over the world. For businesses, being on point with the presentation of products and having just the right tools to do that is of huge importance. WordPress makes the process of including images and video quick and easy, while also offering a great number of extensions to help make your website more approachable.
Some industry-leading companies like Mercedes-Benz and Sony music are relying on WordPress to power their websites.
When making a business website, one of the things to take into consideration is creating a quality Frequently Asked Questions (FAQ) section. Make sure the section is easy to find and try covering as much information about your product as possible. You want your visitors to become customers, and your customers to be happy with your service. Consider using the Ultimate FAQ plugin, which has more than 40,000 active installations.
Additionally, your visitors need to be aware of what your business is about, as soon as they step on its territory. That's why you need to state the vision and goal of your company. Here are some crucial things to follow for your business website:
Include call-to-action (CTA). This way, you will compel visitors to subscribe to your newsletter, pay for your services, or buy your product.
Have strong content. That's what will blow the competition out of the water. Create helpful content in the form of articles, tutorials, and even interesting, more personal stories. People like when they can relate to something, and that can make you more likable, therefore enhance your conversion rates.
Don't overdo things. Exaggerating with too many superlatives or big paragraphs of text can drive potential customers away. Make sure that you keep things on point, saying just the right amount.
Make it about the customer. When writing about your products or services, make sure that you emphasize what your customers will benefit from that. Don't just explain how great your product is, and how much time and effort you put into your work. People want to be sure that their money is well spent.
E-Commerce Websites
WordPress is quickly becoming the go-to solution for businesses new to eCommerce because of its ease of use. Extensions can handle payments, inventory, sales tax, and shipping. A big part of the online shop owners use WooCommerce, which is built for WordPress.
At the time of writing, WooCommerce is in version 4.0, which was published on March 10, 2020, and included the brand-new WooCommerce Admin. WooCommerce 4.0 is a significant update that includes a redesigned dashboard, updated reports, improved notification experience, and new store administration capabilities.
Additionally, there are extensions such as the Ultimate WordPress Auction plugin that allow you to set even an auction site in WordPress.
The robust plugin architecture that WordPress has makes it possible for everyone to transform their ordinary WordPress website or blog into a fully-fledged online store.
In addition to WooCommerce, there is an extensive number of free and premium plugins available that will help you when starting your online store. To name a few: Easy Digital Downloads, WP eCommerce, JigShop, and MarketPress are all great eCommerce plugins.
Being able to provide a stable eCommerce experience proves once again that WordPress is much more than it used to be at the start of its development. The platform keeps growing with each new release, bringing more and more features to the table.
News Websites
WordPress powers some of the major news websites, such as People magazine, the New Yorker, Australia's Herald Sun, Vogue, and the Village Voice. We know that this should be enough to convince you how WordPress is a great choice when creating a news website, but let's ramble on.
With custom themes, you will have the opportunity to appeal to your target market in the best way possible, while making sure to have your signature look.
It's understandable why many of the online news sources choose WordPress, which offers:
Adaptable comment section tools;
Secure payment options;
Extensions that allow content restriction;
Incorporating photos and videos to make the story come alive.
Table of Contents
If you want to learn more about what to do with your website once it's live, such as How to Make Your Website Popular or Top Ways to Make Money Online also check out the links below to read any of our other blog articles.