Every new season in Destiny 2 raises the Power level cap by a certain amount. Most seasons will raise the Power cap by 10, but seasons tied to expansions raise this cap by much more. Season of the Plunder follows this trend by increasing Destiny 2's Power level maximum up to 1,580 Power.
In essence, this rather low increase in Power maximums allows you to focus less on grinding Pinnacles and more time playing content you enjoy. With that said, players that skipped a season or two will still have some catching up to do. We'll go over how Power level works, the Power increases you can expect from each activity, and some strategies you can use to level your main and alternate characters quickly.
Close
Updated August 23rd, 2022, by Charles Burgar: A new season means new activities to farm. Season of the Plunder added a few new ways of increasing your Power Level, including a new seasonal activity and the reprised King's Fall raid. We've updated this guide with Season of the Plunder's new Power Level caps and new Powerful/Pinnacle activities.
How Does Power Level Work?
If you're a seasoned Destiny 2 player, you can skip this section.
Power level determines two key things in Destiny 2:
How much damage you deal
How much damage you can take
The higher your level is, the greater both of these bonuses are. If your Power level is lower than the activity's recommended level, you will be taking substantially more damage from enemies and deal less to combatants.
To increase your Power level, you must obtain new weapons and armor with a higher Power level rating. All non-sunset loot you obtain will increase your Power level until you reach the "soft cap." This cap changes each season. For Season of the Plunder, the soft cap is 1,520 Power.
Once you reach the soft cap, you will need to obtain Powerful Gear rewards from weekly milestones and activities to obtain gear with a higher level. Your Director will list every activity that grants Powerful Gear. We'll list all of these activities later in the guide.
If you reach a Power level of 1,570, you have hit the "hard cap" for your character's level. While this sounds counterintuitive, that is not the actual cap; you can further increase your Power by obtaining Pinnacle Gear from Destiny 2's most demanding content (raids, Trials of Osiris, et cetera). This is called the "pinnacle cap" and is currently set to 1,580.
The only means of increasing your Power level past 1,580 is by level.
How to get to Legendary Gear to get to the 1520 Power Soft Cap in Destiny 2
Learning which sources give what Power loot is key to fast and effective levelling. The vast majority of activities in Destiny 2 will drop loot up to the 'soft' Legendary cap of 1520, meaning when you start Destiny 2 or a major new expansion, you simply play the game how you want to level up.
Here's an idea of what this includes:
Blue and Purple drops from enemies
Decrypting Blue and Purple Engrams
Completing activities (such as Public Events, Lost Sectors, Strikes, Crucible) and opening Loot Chests
Individual Clan Bounties
Legacy Raids (such as Last Wish, Garden of Salvation) not highlighted in the weekly rotation
Legacy Dungeons (such as The Shattered Throne, Pit of Heresy) not highlighted in the weekly rotation
Regular Nightfall playlist
Drops from opening Paraversal Hauls from Xur in the 30th Anniversary expansion
You are also welcome to complete Powerful Gear and Pinnacle Gear activities, which will benefit you too – though the drops will be in line with your current level than leapfrogging you past that.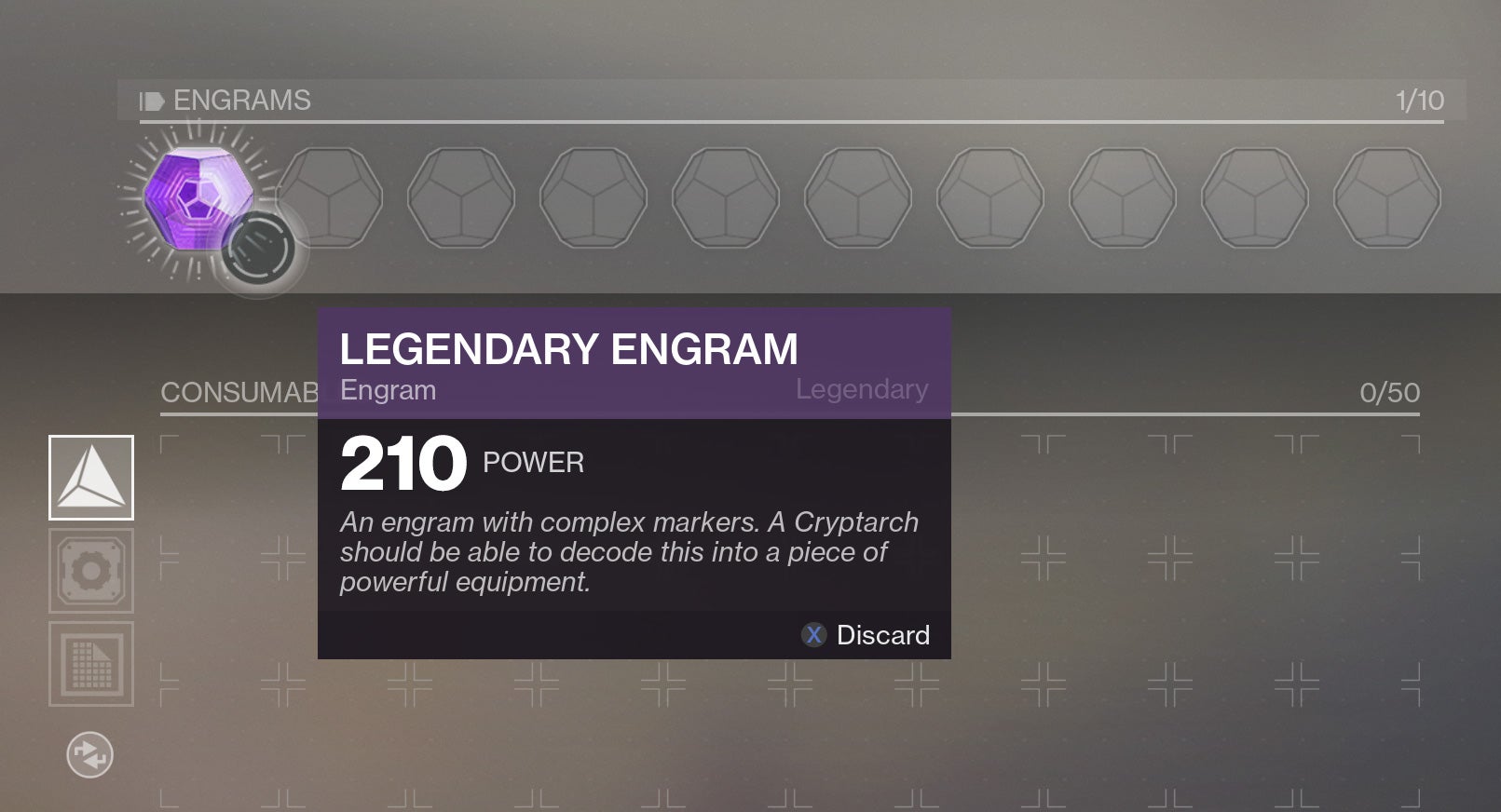 We'd also suggest you avoid infusing – which enables you to change the Power of a certain piece of Gear by 'consuming' another one – until you at least hit the Powerful Gear stage, since until then be getting gear so regularly it'll be outstripped by something else very quickly.
In summary, to get to 1520, it's simple a case of playing any activities you like. If you want to speed this up and have completed all story missions, then Crucible matches and Public Events are among the fastest way to do it.
That said, there are methods to get to the soft cap quickly…
Powerful Gear Tier sources to get to the 1570 cap in Destiny 2
Legendary Engrams and standard loot will stop at 1520, and so you must seek out 'Powerful Gear'. This means you have to switch and work on specific activities to increase your level.
This is where the grind gets a little more involved. Instead of having each individual activity likely to drop something which can increase your Power level, you now need to focus on completing Weekly Challenges. Read more: PS4 9.03 Jailbreak Release Date and Latest Version
These include:
Strike, Gambit, Crucible playlist activity completions *
Rewards from each of the six Vanguard (Strike), Crucible and Gambit ranks **
Completing eight Bounties for a vendor
Season pass drops
Trials of Osiris (third win)
Prime Engrams (drops at random; essentially a permanent Three of Coins buff in-all-but-name)
Exotic Engrams
There are also a handful of 'one-time' sources of Powerful Gear, such as Exotic quest rewards
* A welcome change from Year 4 onwards is all playlist activities have a chance to drop Powerful Gear after each completion, even if you have completed their respective weekly challenge.
** From Season 13 onwards, you have to return to these activity vendors in the Tower to get a Powerful engram after you rank up. You can bank these if you so choose, so visit when ready.
** From Season 13 onwards, you have to return to these activity vendors in the Tower to get a Powerful engram after you rank up. You can bank these if you so choose, so visit when ready.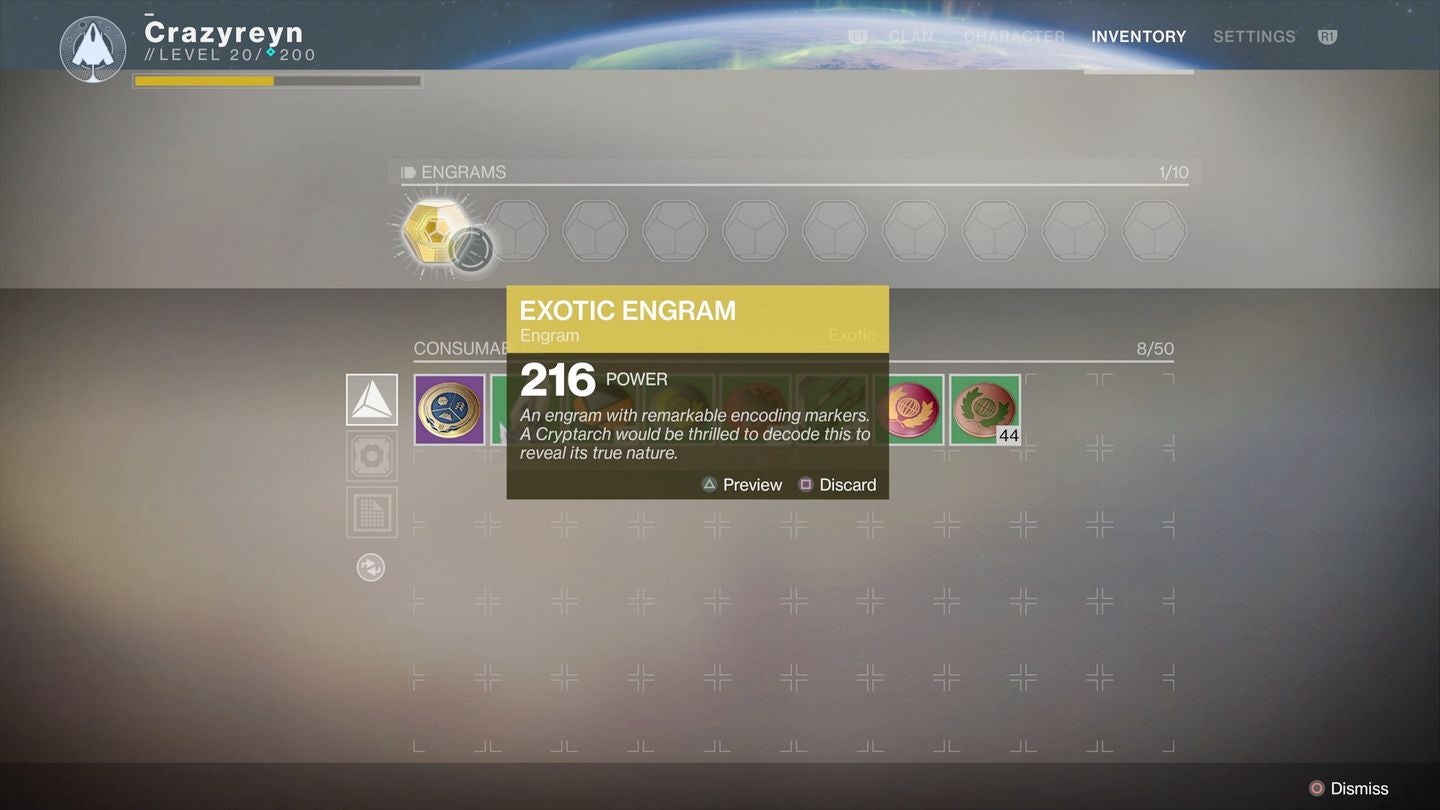 Our recommendation? Focus on the eight Bounties for each vendor. Though many of these are area or activity specific, some such as Banshee in the Tower can be completed while doing any activity. Bounties should be a priority anyway to get you XP to level your artefact and level your season pass for additional drops. Read More: GeForce GTX 1080 vs GeForce RTX 3060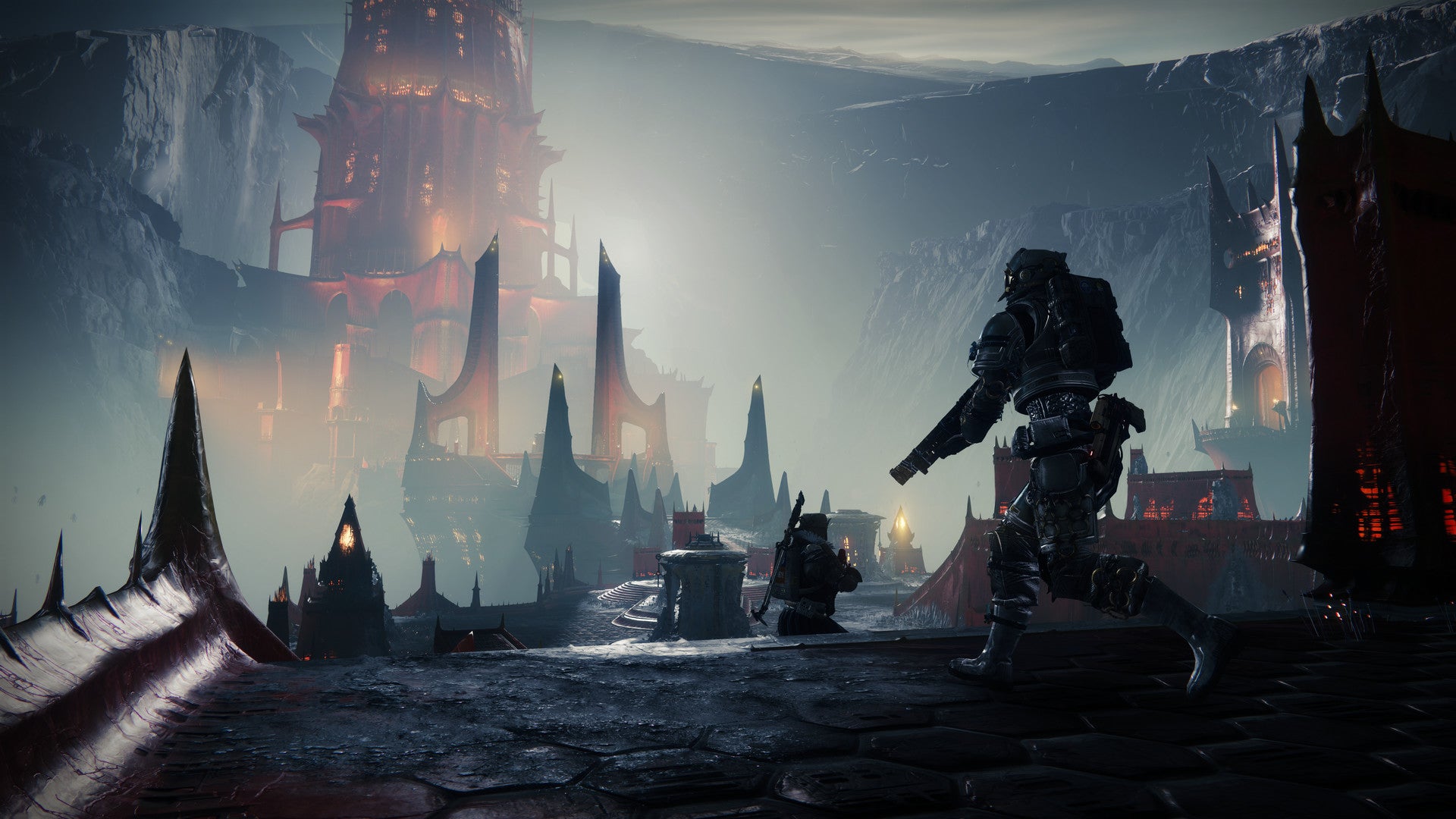 Also, remember you can also earn Pinnacle Gear to boost your level, such as from the Raid, which you should now be strong enough to play.